With March 2nd long and gone, the season is officially in it's last few games. With many faces leaving old teams behind and joining new teams, this time of the season makes for surprises, helping teams join the playoff run coming by fast. The Boston Bruins have added some new faces into their mix, and here is a round up for those trades that helped us pick up those new faces.
Trade #1: Brent Connolly (Tampa Bay) to Boston for Boston's 2nd Round Draft Picks in 2015 and 2016.
My Opinion: Connolly has 12 Goals and 3 Assists in 50 games so far this season, averaging in at a plus-4 rating. He is also a first round draft pick in 2010, the same draft the Bruins drafted the gifted foward, Tyler Seguin in. I guess the overflow of Right Wingers in Tampa worked out for the Bruins, considering that is something we needed. He has developed over the past few seasons, and he has done pretty decent in the AHL as well. His salary is less than one million, which is good for us. He is a RFA at the end of this season though, but if he's a good fit, maybe we will see him in Boston next year as well. He is a good shoot-first type of guy, and he goes for the net, I can see him doing good on the 3rd line, with Soderberg and Eriksson, perhaps.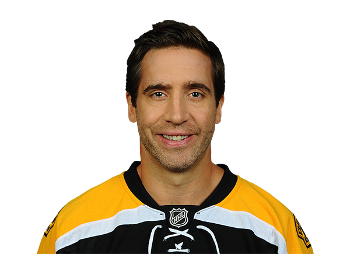 Trade #2: Maxime Talbot (Colorado) to Boston for Forward Jordan Caron and a 2015 6th round pick.
My Opinion: I'm glad that the Bruins have finally traded Caron. Caron has yet to score any goals this season, and he has played 11 games this season. Being a former first round pick, I expected more from this guy, more goals, maybe? Maxime Talbot, on the other hand, has 5 goals and 10 assists for 63 games this season. Having previously played for Pittsburgh (where he was part of 2 Stanley Cup Finals) and Philadelphia, he has playoff experience, and can be one of those "good" guys in the locker room for us. As a part of this trade, the Avs also retain half of Talbot's salary, which helps the Bruins and our salary-cap issues. He's a gritty player, and can play all three foward positions, which makes him flexible. I can imagine him doing great on the 4th line, with Campbell and Paille.
Trade #3: Forward Jared Knight to Minnesota for Forward Zack Phillips
My Opinion: Even though this is just a prospect deal, this could turn out to be good long-term for us. I don't have much to comment on this one, since Knight hasn't seen NHL action, but creds to PC for this.
Connolly has practiced with the Bruins today (March 3rd), and also announced that he will be wearing Jersey number 14. Talbot is expected to land in Boston later tonight, and we will hear more about his Jersey number soon. He is expected to wear 25.
Next Game: March 5th vs Calgary Flames (34-25-4) Calgary captain Mark Giordano is out for the season.
^AHC